Cradled in the scenic beauty of Virginia's Shenandoah valley, Barren Ridge Vineyards is a family owned and operated farm vineyard and winery that has been known since its inception for producing award-winning wines. The vineyard is steeped in the family history of its owners, located on the site of what was for decades the Higgs family's apple orchard. In the early 2000's, John and Shelby Higgs cleared the overgrown old orchard, giving new life to old land through the cultivation of grape vines.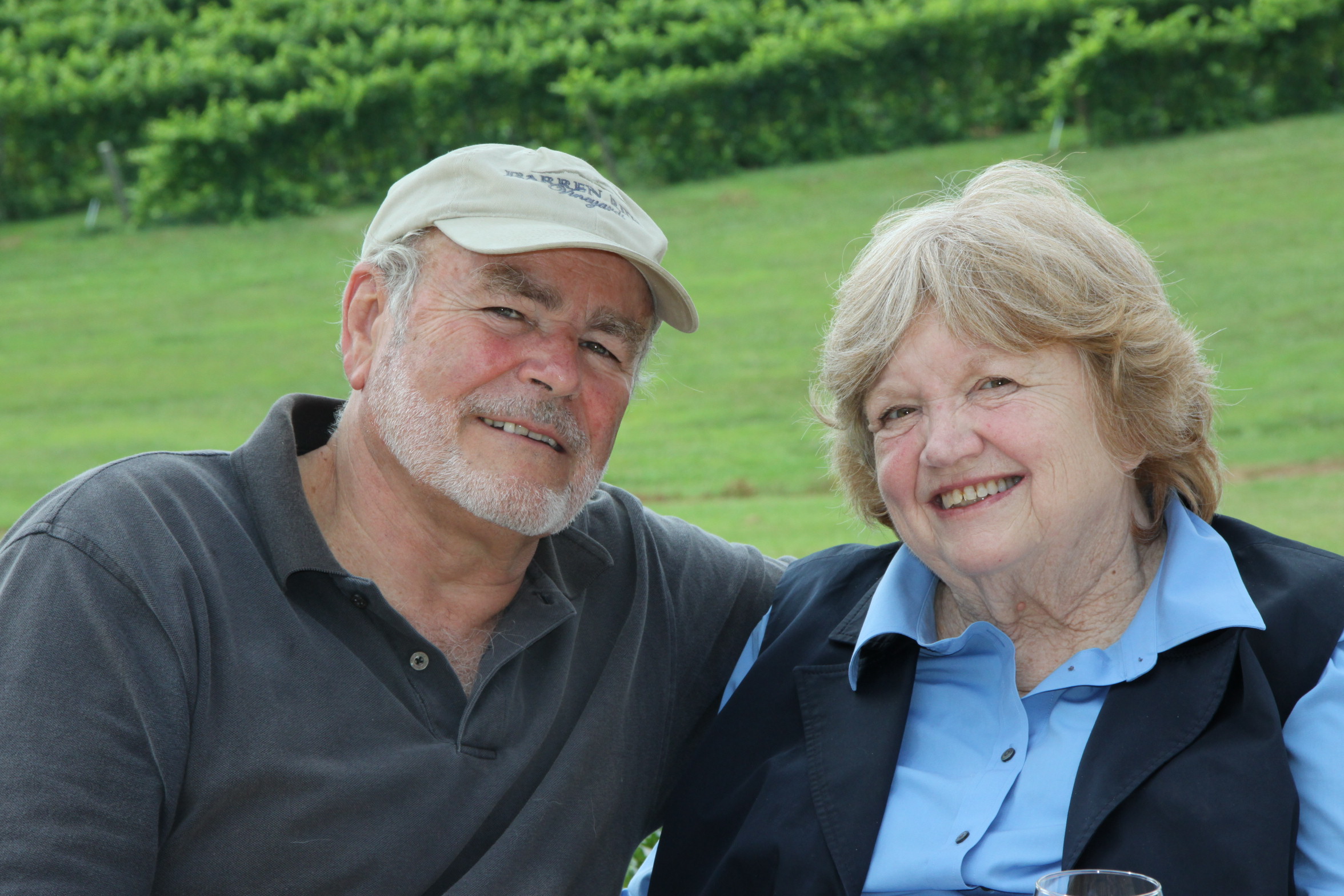 The Higgses converted their 19th century apple barn into a state-of-the-art winery, preserving the original wooden beams and the authentic spirit of the old farm. The tasting room at Barren Ridge is open every day of the week, and we invite locals and travelers alike to experience our diverse list of artisan wines, and to relax by the fireplace in the cold months or enjoy an unparalleled sunset on our patio in the warmer seasons!
After many years of living internationally, John and Shelby Higgs decided it was time to come home to the Shenandoah Valley. Growing up on the apple orchard that his father purchased in 1934, John dreamed of faraway places, but as his own children grew and his family's farm became overgrown with weeds, John was drawn back to the valley. Living in Switzerland exposed John and Shelby to European wines and the centuries-old traditions of grape growing and winemaking. They returned home to pursue a dream of revival and growth, both of the land of John's childhood, and also of Virginia's flourishing wine industry.
In 2007, the Higgs gathered dozens of friends to plant the vineyard's first European vitis vinifera on the sloping hills of the family farm, as local contractors renovated their 1890s apple barn. In the spring of 2008, the Higgs bottled their first vintages of a handful of wines lovingly made of grapes from more well-established neighboring vineyards.
Today, Barren Ridge Vineyards hosts acres of productive vines and is home to an extensive wine list, many of which are award-winning. John and Shelby's dream has come to life in the form of a bustling, friendly, and inviting tasting room. We invite you to visit and take in the breathtaking vistas, warm hospitality and, of course, a glass of wine. Cheers!