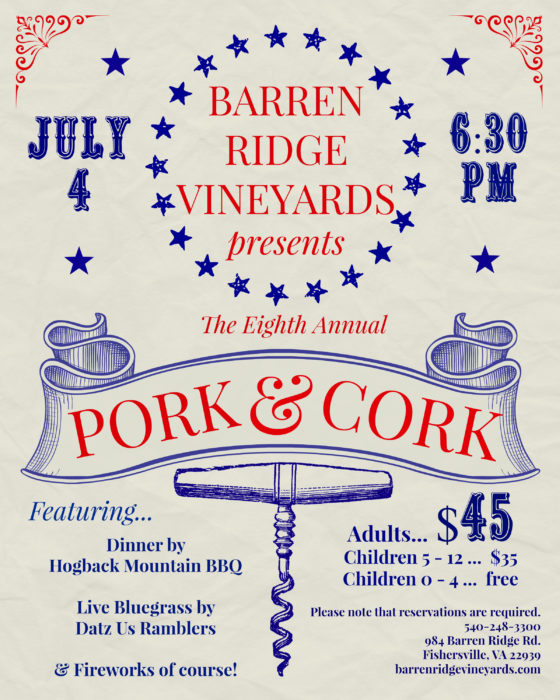 Our annual celebration of American independence, barbecue, and wine is right around the corner! Join us on Monday, July 4th for the Eighth Annual Pork & Cork, a blowout bash featuring live bluegrass music by Datz Us Ramblers, a barbecue dinner with all the fixin's by Hogback Mountain BBQ, wine by Barren Ridge (of course), and fireworks starting around 9:30.
Important to note! Reservations are required, and our doors will close to the general public on the 4th starting at 6 p.m. We also ask that no outside food or alcohol be brought to the event. Lawn furniture and picnic blankets are encouraged! We are happy to reserve a table for you if your party includes 8 or more, but all tickets must be paid in advance.
Please give us a call at 540-248-3300 with questions or to reserve your place!