Barren Ridge has a number of wedding facilities that are included with your rental package.  Listed below you will find more information about: our reception hall space, the Audrey Blackford Room, the vineyard meadow, our beautiful patio, which includes views of the Blue Ridge Mountains, and our tasting room, which makes a great spot for your cocktail hour.  For additional pictures, please browse through our galleries or come and explore the spaces in person.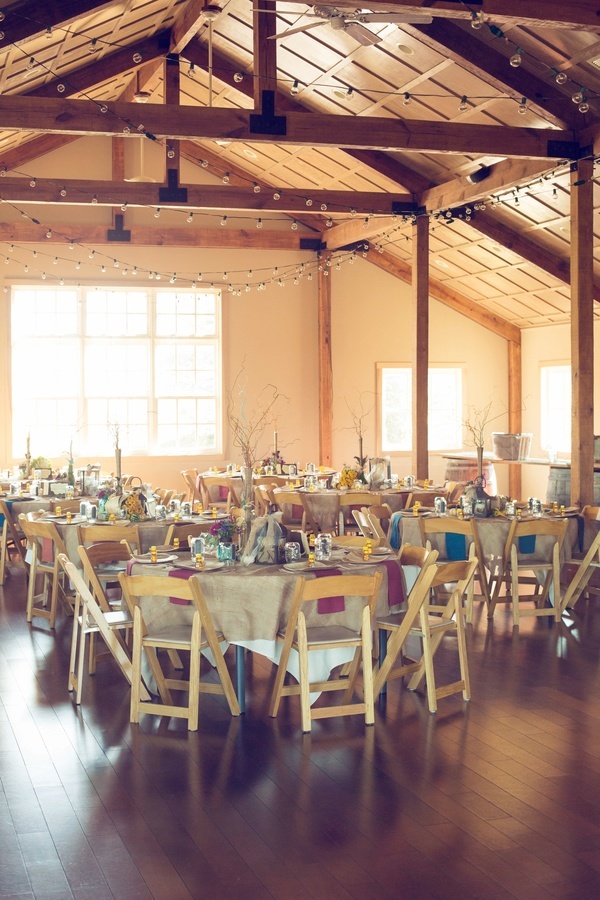 The Audrey Blackford Room
The Audrey Blackford Room is located on the second floor of the restored farm building that also houses the winery and Tasting Room. This elegant ballroom has a vaulted ceiling, dimmer switch lighting, a large stone fireplace, and an outside deck with stunning views of vineyard, valley, and the Appalachians in the distance. Stairs from the deck lead down to our patio area. The Audrey Blackford Room is ideal for wedding receptions and large gatherings such as corporate dinners and private parties, with seating space for up to 150 people. A catering kitchen, private dressing room, and two restrooms are conveniently located across the hall. The Audrey Blackford Room is available from 7 a.m. until midnight.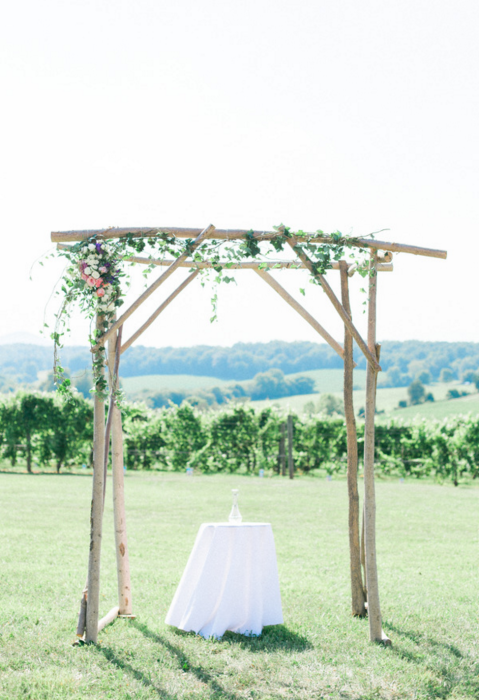 The Vineyard Meadow
An expansive open space surrounded by grapevines, rolling farmland, and spectacular views of the Alleghany Mountains, the Lawn is a popular wedding ceremony site. The Lawn is easily accessible via a gravel path that leads from the winery's entrance through the vineyard, and cars or golf carts are welcome to transport guests as needed. Three sides of the Lawn are enclosed by our vines, serving as a beautiful backdrop for your celebration. Tents or arches are welcome on the Lawn to enhance your event.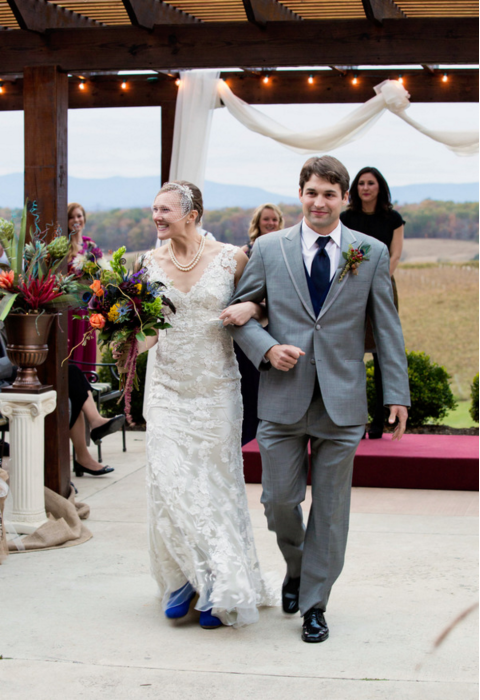 The Tasting Room Patio
Adjacent to the inviting warmth of the tasting room, our patio boasts incredible views of the vineyard and surrounding farms and mountains. The tasting room patio is a wonderful extension of the indoor cocktail hour area, as well as a perfect spot for guests to mingle and get some air between dances in the Audrey Blackford room.
Beyond its being a spacious addition to a reception, the patio is also a beautiful option for a ceremony location that is both outdoor, and immediately convenient to indoor amenities.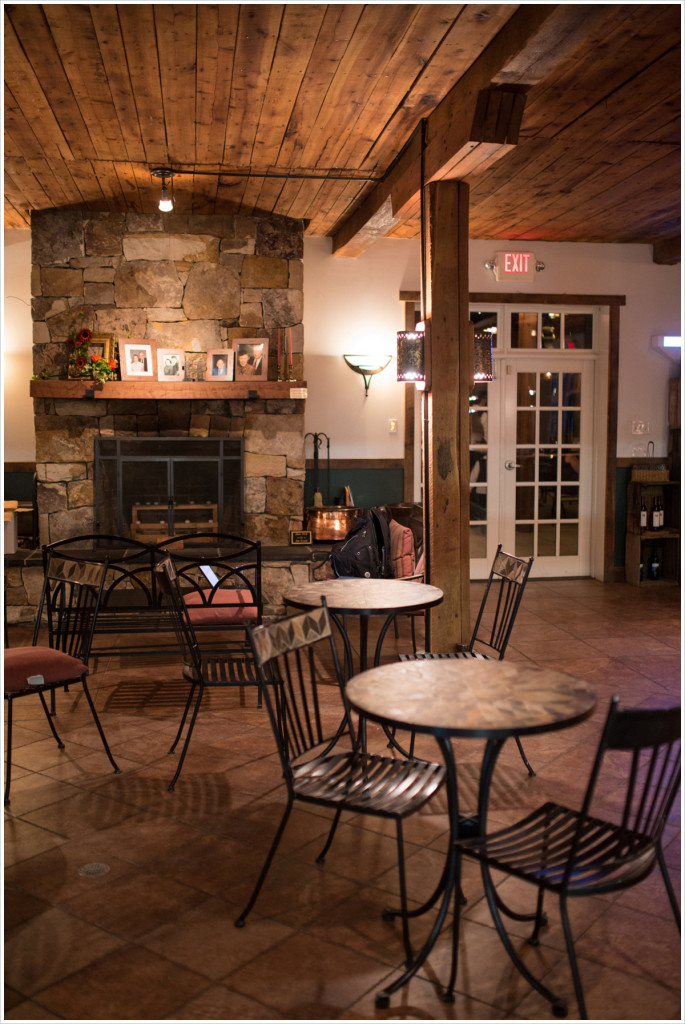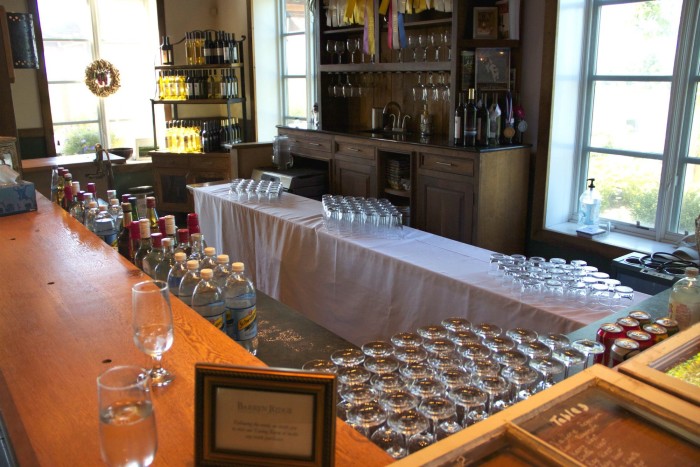 The Tasting Room
With a large stone fireplace, ceiling beams crafted from the wood of the old apple packing shed, wine bottles stored in vintage apple crates, and soft lighting from lamps and sconces, the Tasting Room offers an atmosphere of rustic coziness for a cocktail hour or indoor ceremony location. To one side of the spacious wooden bar, guests can look into our wine barrel room, while on the opposite side of the room, French doors invite guests to step out onto the Patio overlooking our eight acres of vineyards.
Gallery
Collection of weddings photos are in development, enjoy our gallery as it continues to grow