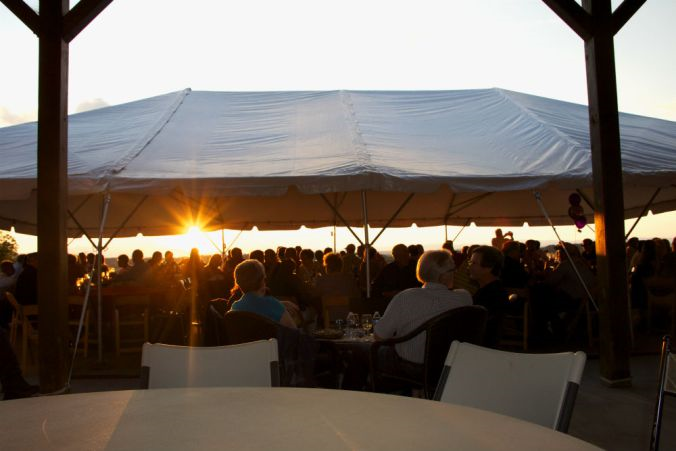 Here at Barren Ridge Vineyards, we do a number of events.  Every Friday and Saturday evening, we have a number of guests come in and play music in our tasting room.  These are often small one person acts, usually playing folk, jazz, blues, country, bluegrass, and acoustic rock covers.  Some people playing these events include: Buddy Thomas, Larry Ragland, Bob Zickefoose, Sam Smith, John Dull, and Kathy Lamont.
Additionally, every third Friday of the month, Barren Ridge welcomes a larger music act and a food truck to the Vineyard for our "Firelight Friday".  This event will always be featured on our upcoming event and our Facebook page.  We try to bring both a variety of new or touring musicians as well as old favorites who have played with us for a number of years.  Bands that have been featured for our "Firelight Friday" include: Kelly May Brown, Who Shot John, Scruffy Murphy, Gabby Haze, Little Walter & the Convictions, Haze & Dacey, Vic Hill, The Hook & Bullet, Mike Davis, Tara Mills, and Kathy Walter Lafon. Food trucks that we have had in the past include: Mama's Caboose, Blue Ridge Pizza Co., Lobsta Rollin, Delicious Dishe, Mashita. and Rocktown Slops. There is no cost to attend "Firelight Fridays" for our wine clubs and a $10 cover charge for all others. For any food trucks or musical acts that are interested in playing these events, please e-mail: [email protected].
Finally, Barren Ridge does a number of special seasonal events. These events include our Swedish Fire Festival, which usually happens at the end of January. This event features many winter and Nordic traditions with various forms of entertainment. On July 4th, we have our Pork and Cork event. This includes fireworks and a pork BBQ and usually a number of different musical guests. Throughout the year, feel free to follow our Facebook account, for any additional information.