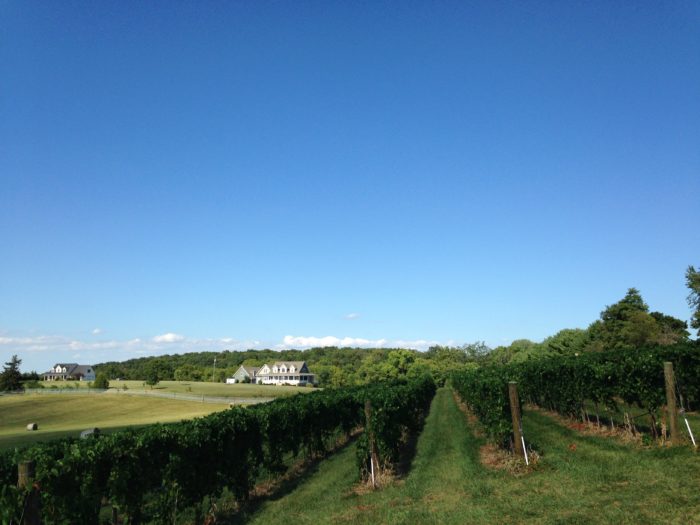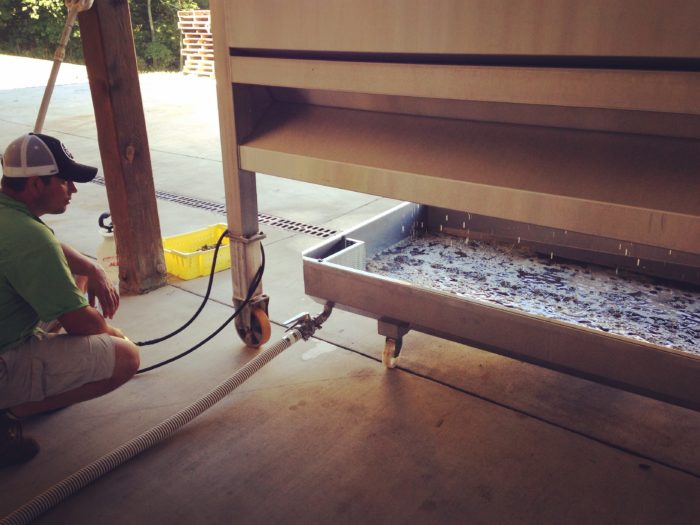 After a longer than usual wait at Barren Ridge this year, the 2016 harvest is officially underway! We started last Thursday with our own plot of Traminette, planted just two years ago. We expected maybe half a ton of grapes from these very young vines, but were surprised when we finished picking and found ourselves with one and a half tons of fruit to work with!
Then yesterday we supplemented our own Traminette crop with grapes from Snowridge Vineyards, which we pressed this morning, perfuming the crush pad with their heady, sweet aroma. We can't wait to find out what the juice smells like after fermentation is complete.
In the meantime, we'll be picking Chardonnay tomorrow, from our vineyard in Mt. Crawford. Visit us on Friday (it's Sunsets at the Vineyard with The Windbags) and you'll probably see our winery team hard at work pressing Chardonnay on the crush pad while the music plays. Hope to see you there!