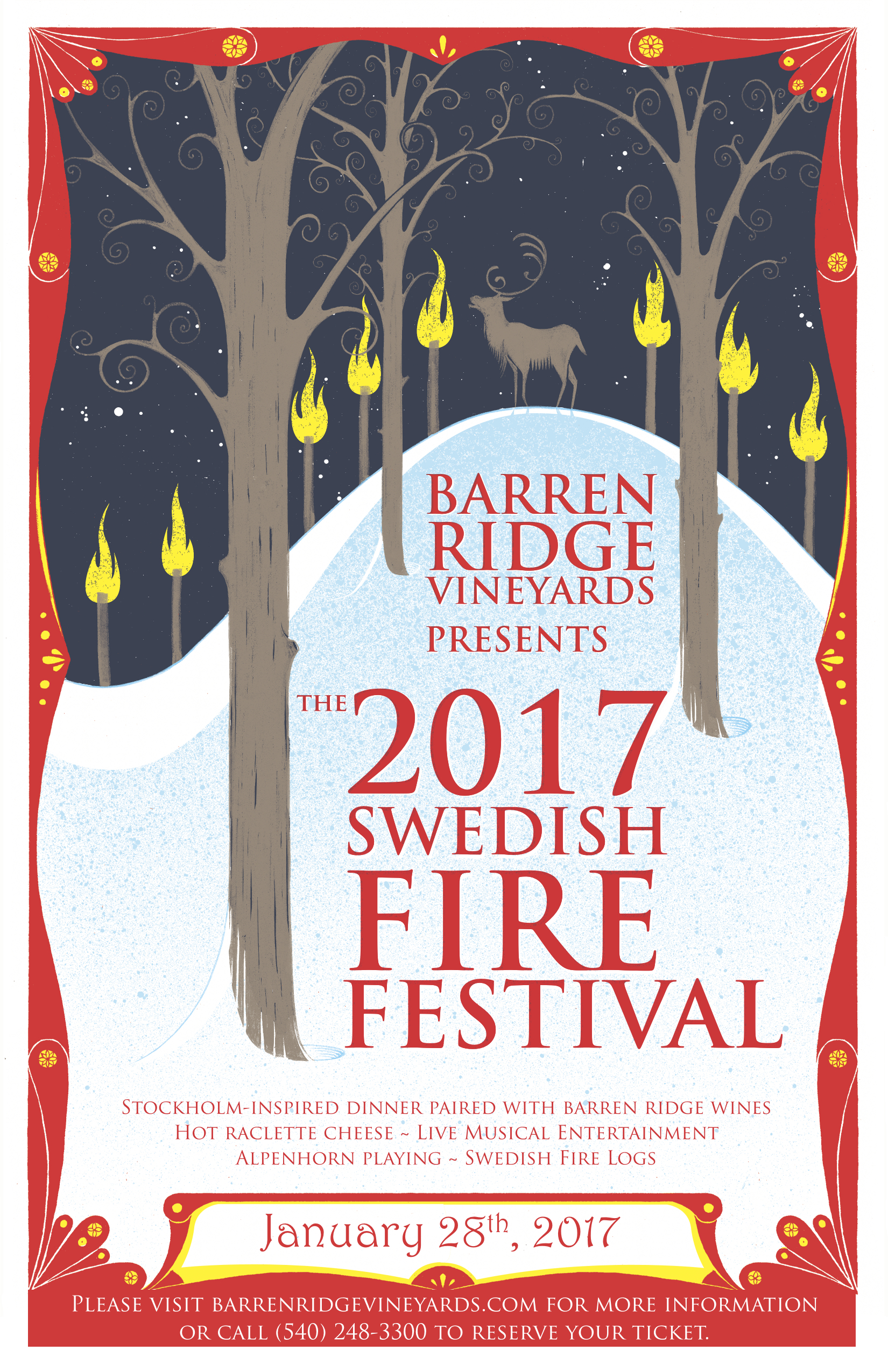 Only a week left to make a reservation for our Swedish Fire Festival next Saturday! We're so excited to put on this event every year because it's the perfect antidote to the midwinter blahs. We've taken down the Christmas decorations and are starting to slack off on those New Year's Resolutions. The weather is too often chilly and dreary and gray. All we want to do is cozy up with a glass of wine by the fireplace and wait till spring.
But the Swedish Fire Festival arrives just in time to make us fall in love with winter again! Think gooey melted cheese imported from Switzerland, hot mulled wine, an elegant dinner (with wine pairings of course) in a room full of candlelight and classical guitar music, an alphorn performance out in the crisp night air, and multiple roaring fires…not just a few in the fireplaces, but giant flaming torches all around our property and lining our driveway! And a few surprises too, of course.
If you haven't reserved your ticket yet, now's the time. We are only days away from giving an official headcount to our caterer, so don't wait till the last minute! Here is everything Festival-related that you need to know.